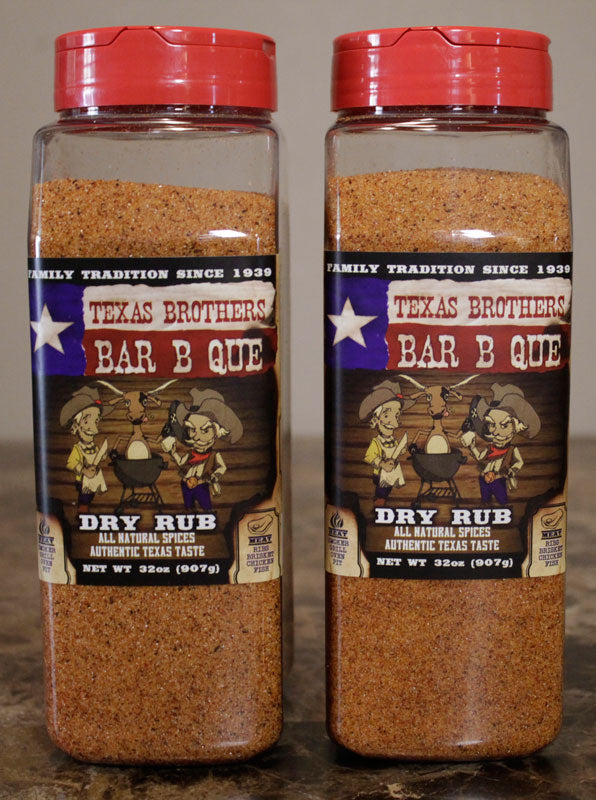 2 Pack - 32 oz Barbeque Dry Rub Spice Bottle
$ 28.00
Buy more and save.
Texas Brothers Bar-B-Que dry rub is long held family recipe of all natural ingredients that brings out the authentic taste of Texas-style barbecue: sugar, salt, paprika, celery, cumin, garlic, onion, black pepper & chili pepper. Gluten Free.
You haven't lived until you have tasted authentic Texas barbecue beef brisket and pork spare ribs.
Unlike sauce, dry rub does not need the careful attention to prevent burning or caramelizing the meat.
This 2 pack is enough dry rub for
16 beef briskets
32 racks of pork spare ribs
or a combination of 8 beef briskets and 20 racks of pork spare ribs.
That's our usage, but it will depend on how much rub you like to apply to the meat.
We ship everything USPS Priority Mail with tracking.