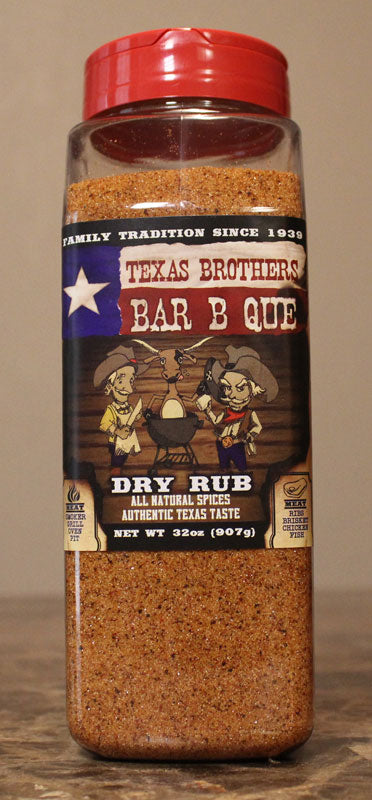 32 oz Barbecue Dry Rub
$ 16.00
Our Best Seller!
This is a sweet dry rub that is great for cooking pork, beef, chicken, turkey and fish.

Ingredients: Sugar, Salt, Paprika, Celery, Cumin, Garlic, Onion, Black Pepper and Chili Pepper.

Texas Brothers Bar-B-Que dry rub is all natural and gluten free. A long held family recipe  that bring out the authentic taste of Texas-style barbecue

This Bottle Will Cover:
8 Beef Briskets or 16 Racks of Ribs
Use 1/3 cup for each brisket – cover just meat, not the fat
Use 1/4 cup for each rack of ribs – cover just the meat

That's our recommended usage, but it will depend on how much rub you like to apply to the meat.

You can either use the dry rub as a marinade or directly smoke meat as soon as you apply the rub. It's your preference.